Hello! I'm back for yet another journal entry. If you've forgotten, our teacher told us that our blog challenge this time was to write what we feel about online learning in our blogs everyday. A lot like a journal entry ;). However, this time our teacher gave us some sort of a theme. the theme is: Rock, Leaf, Stick. We are supposed to write what ROCKS about online learning, some habits that we hope will STICK and what we want to LEAF behind. So now that you know what I'm trying to do, let's go!
Today has been a lot of fun! Maths with my friends, Lulu and Zayla, Quizlet at Chinese and tons of games! I am a little sad though so I'm going to reflect on my online learning experiences. It totally ROCKS that I can call my friends and talk to them. I hope the habit of keeping still STICKS to me when physical school starts again and I Want to leave behind the constantly having to worry about my laptop charge.
I hope you enjoyed reading today's blog post/journal entry and i'll be back soon. Byee!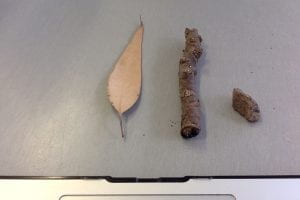 by the way here is the photo of the leaf, stick and rock. And now for real. Byee!